November 3, 2016
Tired of reading today's news about the upcoming election? Try reading a political thriller by one of these popular authors instead! It might make you feel better about things. Click the titles or book covers to view it in DCDL's catalog and reserve your copy. 
The Innocent (Will Robie Series) by David Baldacci
Will Robie, a freelance hitman working for the government, rescues a teenage girl whose parents' disappearance may be linked to a vast, high-level cover-up.
The 14th Colony (Cotton Malone Series) by Steve Berry
What happens if both the president and vice-president-elect die before taking the oath of office? The answer is far from certain--in fact, what follows would be nothing short of total political chaos. Shot down over Siberia, ex-Justice Department agent Cotton Malone is forced into a fight for survival against Aleksandr Zorin, a man whose loyalty to the former Soviet Union has festered for decades into an intense hatred of the United States. A flaw in the Constitution, and an even more flawed presidential succession act, have opened the door to disaster and Zorin intends to exploit both weaknesses to their fullest.
Act of Treason (A Mitch Rapp Novel) by Vince Flynn
In the final weeks of a fierce presidential campaign, a motorcade carrying candidate Josh Alexander is shattered by a car bomb. Soon after the attack, Alexander is carried to victory by a sympathy vote, but his assailants have not been found. When CIA director Irene Kennedy and Special Agent Skip McMahon receive damaging intelligence on Washington's most powerful players, they call on Mitch Rapp -- the one man reckless enough to unravel a global network of contract killers on an explosive mission that leads back to the heart of our nation's capital.
The Advocate's Daughter by Anthony Franze

Among Washington D.C. power players, everyone has secrets they desperately want to keep hidden, including Sean Serrat, a Supreme Court lawyer. Just as he learns he's on the short list to be nominated to the U.S. Supreme Court, his daughter, Abby, a talented law student, goes missing. Abby's lifeless body is soon found in the library of the Supreme Court, and her boyfriend, a law clerk at the high court, is immediately arrested. Suspecting the authorities have the wrong person, Sean delves into the mysteries of his daughter's last days, stumbling over secrets within his own family as well as the lies of some of the most powerful people in the country.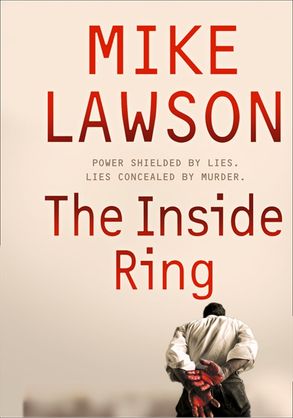 The Inside Ring (DeMarco Series) by Mike Lawson
Following an assassination attempt that wounds the president and kills the president's closest friend, General Andy Banks, the Secretary of Homeland Security, who had warned the Secret Service about the attack, initiates an investigation.
The Inner Circle (The Culper Ring Series) by Brad Meltzer
A young archivist working in the National Archives and his childhood crush accidentally happen upon a priceless artifact--a 200-year-old dictionary that once belonged to George Washington--hidden inside a desk chair. Eager to discover why the President is hiding this important national treasure, the two soon find themselves entangled in a web of deception, conspiracy, and murder that will reveal the most well kept secret of the U.S. Presidency.
Minute Zero (A Judd Ryker Novel) by Todd Moss
Judd Ryker, a State Department crisis manager, becomes embroiled in an emergency in Zimbabwe, where a challenge to the presidency has resulted in roving armed gangs, military crackdowns, shady financing, and reports of enriched uranium being available for purchase.
Secrets of State by Matthew Palmer
Sam Trainor's career of overseas work coupled with a penchant for being outspoken has left him on the outside of the competitive Washington establishment. Formerly the top South Asia expert in the State Department's Bureau of Intelligence and Research, Trainor has moved to the private sector, working as an analyst for a consulting firm. But Sam soon discovers that for all their similarities, the government and their hired contractors have vastly different motives. As he struggles to adjust to a more corporate, profit-driven version of the work that had been his life, he stumbles across an intelligence anomaly--the transcript of a phone conversation about the fastest ways to upend the delicate political balance keeping India and Pakistan from all-out war. Yet Sam knows that conversation can't have occurred--because he is having an affair with one of the alleged participants. As he digs into the source of this misinformation, he realizes that more is at stake than just bad intel.
The First Patient by Michael Palmer
Gabe Singleton and Andrew Stoddard were roommates at the Naval Academy years ago. Nowadays, Gabe is a country doctor and his friend Andrew has gone from war hero to governor to President of the United States. One day, helicopters land on Gabe's front lawn and out from one of them strides his old friend. The president's physician has suddenly and mysteriously disappeared, and he needs Gabe to take the man's place. Now ensconced in the White House medical office, Gabe comes to a disturbing realization: The President is not fit to run the country. Worse, Gabe uncovers evidence that his friend's illness may not be due to natural causes.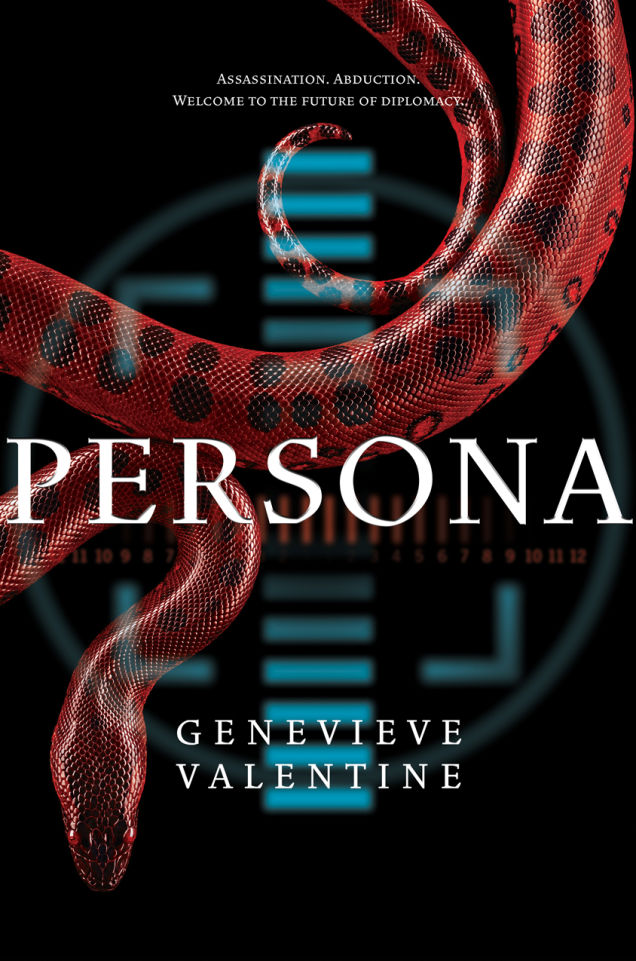 Persona by Genevieve Valentine
In a world where diplomacy has become celebrity, a young ambassador survives an assassination attempt and must join with an undercover paparazzo in a race to save her life, spin the story, and secure the future of her country.
The Candidate (A Newsmaker Novel) by Lis Wiehl
In covering the presidential election campaign, star newsmaker Erica Sparks notices that favored candidate Senator Mike Ortiz seems dependent on his wife to an unnatural degree. Celeste Ortiz is a brilliant and glamorous billionaire who has engineered her husband's meteoric rise. But the more Erica investigates the Ortizes' strange relationship, the more intrigued she becomes. Erica begins an investigation, but everyone material to her probe ends up dead. Can she find out in time if the country's beloved candidate is what he seems, or a threat to national security?
Political Thrillers and Mysteries Booklist