August 30, 2016
I recently finished reading Night on Fire, a historical fiction novel by Ronald Kidd and as soon as I was done, I went searching for more information about the Freedom Riders during the Civil Rights movement. I wanted to learn more about the riders themselves, and try to understand what it took to be so brave during such a tumultuous time in U.S. history. This curiosity led me to A Dream of Freedom by Diane McWhorter, a non-fiction book that explores the sacrifices and triumphs of African Americans in their pursuit of social and political equality during the 1950s and 1960s. 
Recommended for grades 5-8 
Read this...
Thirteen-year-old Billie Simms doesn't think her hometown of Anniston, Alabama, should be segregated, but few of the town's residents share her opinion. So when Billie learns that the Freedom Riders, a group of peace activists riding interstate buses to protest segregation, will be traveling through Anniston on their way to Montgomery, she thinks that maybe change is finally coming and her quiet little town will shed itself of its antiquated views. But when the bus stops, Anniston residents show just how deep their racism runs. The Freedom Riders will resume their ride to Montgomery and Billie is now faced with a choice: stand idly by in silence or take a stand for what she believes in.
Then read this...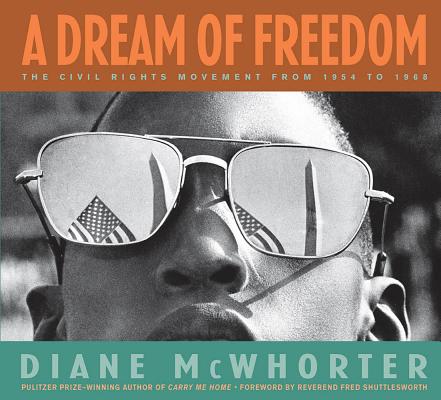 In this history of the modern Civil Rights movement, Pulitzer Prize-winning author Diane McWhorter focuses on the monumental events that occurred between 1954 (the year of Brown versus the Board of Education) and 1968 (the year that Dr. Martin Luther King, Jr. was assasinated). Beginning with an overview of the movement since the end of the Civil War, McWhorter also discusses such events as the 1956 MTGS bus boycott, the 1961 Freedom Rides, and the 1963 demonstration in Birmingham, Alabama, among others.
Read This... Then Read This!